Fashion is definitely something that dominates today's pop culture. Teenagers are immediately exposed to the latest trends whether it's from seeing their favorite celebrity sporting it on Instagram or seeing it in a shop window. But how new exactly are they? Here is a list of fashion trends that have been brought back from the past.
Chokers, a popular necklace style among teenage girls in which the necklace appears to be short and wraps around their necks, were invented long ago. Although many people claim that chokers were a total '90s phenomenon, chokers date back to Ancient Egypt where people wore them for protection or to feel a sense of power. They became more known in the 18th century and were modernized in the late 20th century.
Scrunchies, the beloved thick and colorful hair tie was invented in 1987 and was often worn by '80s icons like Madonna and Paula Abdul. Now, scrunchies have subtly squeezed back into today's style by being worn with a modern twist (as shown in image above) or are tied into a bow like form.
Your local Forever 21 is probably drowning in Overalls right now. They started off as the norm for the majority of farmers in the 1940s, but were usually loosely fit and had sewed on patches. They were later globalized to where it was acceptable for anyone to wear. Now overalls are made to be tightly fit and are usually made of acid washed or distressed denim, to achieve the grunge look.
I decided to use a picture of myself for this one as I am very active in this trend. Dark or "vampy" lipstick. Dark lipstick was on everybody's lips in the '90s and showed angst and fierceness to the generation. Now that the peach gloss phase has seen its way out, vampy lipstick is back and better than ever. With dark reds, purples, greens, and browns; they bring out the bold in all of us.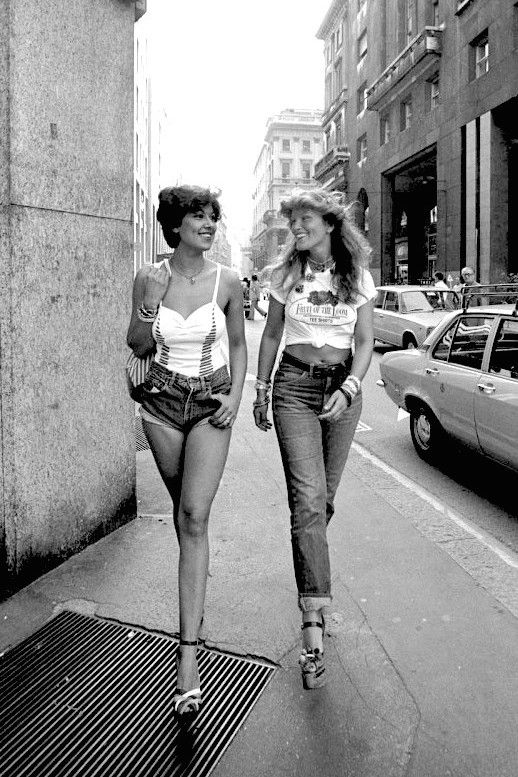 Although you may not see many people wearing platform sandals at your high school, they are definitely back in style. Platform sandals were often worn among actors in ancient Greece with cork heels. Then, they were most known for their outbreak in the '70s when disco was on the rise. Now, they remain apart of the "ugly cute" sandal style.
The bomber jacket didn't always start out as something stylish. Bomber jackets can be traced back to World War I where they were known as "flight jackets." Their purpose was to keep military pilots warm while flying over freezing altitudes. This jacket was developed by multiple militaries and were upgraded, just as military technology advanced, to serve a great form of protection during combat. Once the '70s hit, they were transformed into popular clothing material. Today, bomber jackets can be seen as high end fashion.
And last but not least, flannel. This unisex trend started in 17th century Wales, worn by farmers. Flannel was then adapted by railroad workers across America, and then in the '90s it was paired with classic band t-shirts. Now, people wear flannels with anything, it can compliment a simple style or embellish something more.